Welcome to North INDIA'S Most Trusted & Growing Brand Ns4 Salon
What we offer to our franchisees.
The strength of our brand name
A unique system of the royal franchise model.
World-class beauty products.
Training for International standard Hair and Beauty Salon.
Training to run the day-to-day business.
Powerful administration and accounting software
Bundled with system and billing printer.
Opportunity to maximize Income Through additional Services and products.
To get a franchise to write us
VIVEK GAUTAM ( Founder & CEO)
Vivek Gautam is an Entrepreneurial Icon with more than 13 years of accumulated wisdom in Network setup and product analysis. He conceptualized this brilliant idea of Beauty Planet. This organisation is a one-stop house to drive a new era of development & growth for India. Beauty & wellness industry towards international recognition. Successfully launching "Ns4 Hair & Beauty Salon Private Limited" as a private label to its Immense heights are just an addition to his forte. He is in constant touch with salon associations. Gives him a cutting edge. Providing new trending tools for Salon industry driving the NS4 Hair & Beauty Salon to growth is his vision.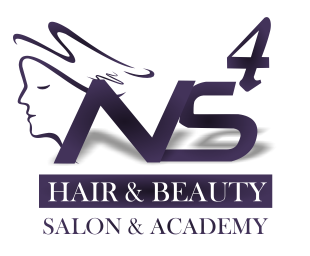 ABOUT NS4 HAIR & BEAUTY SALON
SINCE 2008
 WELCOME TO NORTH INDIA'S MOST TRUSTED & GROWING BRAND
Ns4 Beauty & Salon was established in 2008. Now one of the biggest salon chains in Uttar Pradesh, India, has a presence in many cities all over India. Strands have been immensely successful, associated with huge brands like "Ns4". Ns4 Beauty & Salon provides a vast range of skin, beauty, hair & makeup treatments by artists trained by experts from NS4 and Strands Academy. This wide range is complemented with technically perfect products to leave our customers satisfied. We safeguard our reputation as a leader and constantly sustain our relationship with our much-valued customers. NS4 keeps it friendly and professional – The salon is one of the first few professional salons in the Region that introduced a wide range of male and female salon services in Aligarh. Keeping in pace with the latest trends, the salon offers a broad array of services in haircuts and styling, bridal makeups, party makeups, herbal and cosmetic facials, cleansing and hygiene, henna designing, etc. In the NS4 Salon, you are always a VIP. We provide individual five-star care per your needs and goals in the beauty field—specialized methods of treatments and services such as haircut, makeup, skin treatment, and bridal packages. We provide you with an ideal comfortable environment.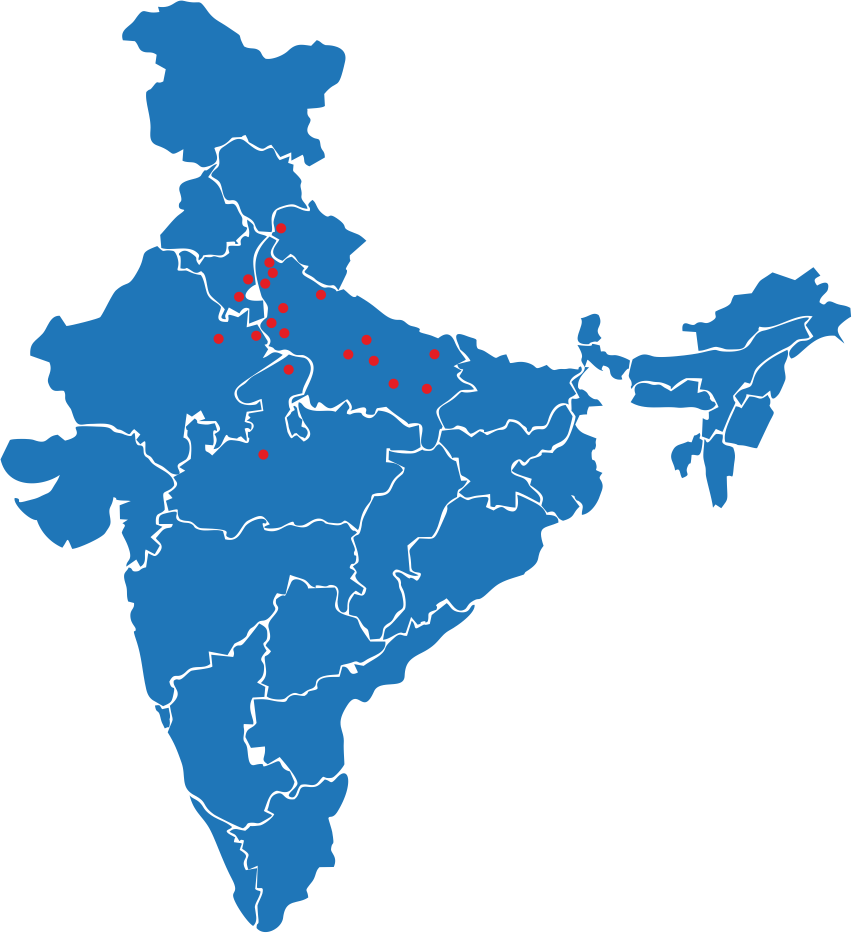 INR 80,370 cr
Projected size of beauty & wellness market in India from INR 41,224 cr in 2020-21.
Tier II & III Cities
Brands have now started stretching out to Tier II and III cities due to changes in lifestyle and consumers are becoming more beauty conscious.
3.4 million
The estimated workforce in beauty and wellness services.
20-23%
Projected compounded growth rate in the organised beauty and wellness sector.

A beauty salon is an establishment where a hairdresser, beautician, or couturier conducts business. Beauty professionals and cosmetologists offer various pampering and enhancement services to people of all genders.
Read & Conduct a Thorough Research:-
Understanding the process of research will propel the salon business to greater heights.
Start with the Executive Summary:-
It offers a synopsis of your overall salon business plan and highlights the vital points you want to address in the rest of your document.
Target your Market:-
Conducting a target market analysis will help you identify the basic customer demographics, trends, and the newest and hottest style.
Analyze your Competitors:-
This part s essential because it will encourage you to step strategies.
Write the Marketing & Operations Strategies:-
The marketing strategy section should explain how your salon business will penetrate and appeal to the target market
Write Down Projected Financial Statements:-
This part of the business plan involves the salon operator's financial capability and funds to
Partners In Service Profession of Ns4 Beauty & Salon.

What we offer to our franchisees
The strength of our brand name
A unique system of the royal franchise model.
World-class beauty products.
Training for International standard Hair and Beauty Salon.
Training to run the day-to-day business.
Powerful administration and accounting software
Bundled with system and billing printer.
Opportunity to maximize Income Through additional Services and products.
Support & Services we offer to our franchisees.
Site Selection: We offer complete assistance in survey and site selection. We also guide with the viable charges for the Services done. The outlets are based on the location like metros, 2-tier, and other areas after our team's deep and thorough study. Franchise Orientation Program: We offer a Franchise Orientation Program (FOP) to familiarize the franchisees about the Hair and Beauty Salon business and offer expertise and know-how to run the business.
Recruitment & Training: Assistance in staff recruitment and training will be provided by NS4. Hair Dressers and Beauticians will be trained at Ns4 Salon HO as per our standards. One day of lunch procedure training and three days of in-depth, thorough training before the center's launch.
Equipment: Assistance in procuring world-class equipment. Publicity: Support with designs for local publicity marketing and ongoing operational support at various levels per policy.
Documentation Procedures: NS4 provides a way to approach business through documented procedures and analytics and offers Expertise and Know-how to run the business. Business operational manuals with established systems for steady growth. Marketing and ongoing operational support at various levels as per policy.
Business Research: Ongoing research and development to offer innovative business concepts and keep updated on Hair and Beauty methodology followed worldwide Hair and Beauty Industry.
Brand Awareness through innovation mediums is as follows:
We will bring about the awareness not only through newspaper advertisements but also through Oral advertisements. Another approach to publicity is through PR-based activities and events. A different way of marketing apart from pamphlets, brochures, and banners, we will also have write-ups in magazines, bus shelter publicity, and mobile vans way of marketing. Investment Details & Franchise Terms.
Investment Details & Franchise Terms.
An estimated amount of Rs. 50 lacks to Rs. Sixty lacks will be required to set up the business. This includes estimated expenses of Rs.3,000 to 3,500 Per Square Feet for Attractive interior Design as per our specifications. Furniture and fittings, flooring, signage, etc., tools, equipment, and products are not included in interior design.
The property can be an open hall 1,500 to 2,000 per square feet area.
Additional Interior Design Charges will be Rs.150 Per Square Feet A sum of Rs. 5 lacks + GST as a Brand fee for three years (it will be extended to 4 Years If Royalty. Payment Schedule is maintained adequately).
No royalty is charged for the first three months from the date of launch; royalty will be charged only 10% on minimum revenue generated from the fourth month onwards in the first year, and royalty @ 12% will be charged for the 2nd, 3rd, and 4th year onwards.
18% GST will be applicable on the Franchise fee and royalty.
The initial agreement is for three years.
50% of the franchise fee will be collected at the end of the 3rd year for renewing the franchise at the applicable taxes at that time.
Before the site visit, token money is required (1lakh+GST) in favor of Ns4 Hair & Beauty Salon Pvt. Ltd. by cheque, NEFT.RTGS.
It will be refundable if the site is not approved by the company advisor.
After approving / location, the franchise has to pay all dues of the company within seven days

Steps Involved in Ns4 Business Venture.
Obtain interior design & layout of Hair and Beauty salon.
Undertake interior work.
Participate in the franchise Orientation Program contains accounts, administration, franchisor, and franchise terms and conditions.
Obtain Ns4 alon Private Limited operational manual and all other collaterals.
Recruitment of staff & training.
Commencement of Business operations.
Meeting and business consultation.
Identity suitable location and property.
Seek approval location and property.
Obtaining Legal agreement of the property.
Sign-up for Mandate and franchise brand fee remittance.